Photography Exhibit
Local photographer and St. John's city councillor Sheilagh O'Leary's exhibit  "Twinning Lines" featuring  portraits of Irish and Newfoundland subjects who share a last names is on exhibit  at City Hall in St. John's  in the Great Hall (main foyer) for Irish week and into April.  Sponsor: City of St. John's.
For more information: 709) 576-8106  E-mail: tourism@stjohns.ca
2:00 p.m.   BIS Harvey Road: Music by Smart Sound
Soup & Rolls
Sponsor: Benevolent Irish Society, 30 Harvey Road, St. John's
For more information: Phone: (709) 754-0570, email address bis1806@yahoo.com
8:00 pm
Kerry Irish group "Causeway Delight"
Sponsor: Irish Newfoundland Association)
"Causeway Delight" are the current reigning All-Ireland Wrenboy Champions of Ireland. They have travelled to several and various venues, in villages and towns around the Ireland. The majority of the group are also members of CCE (Comhaltas Ceoltoiri Eireann).
You can have a look at a YouTube clip of the Wrenboy competition. https://www.youtube.com/watch?v=ev8G4LWuwAA
Location: BIS Club Rooms,  30 Harvey Road, St. John's
Sponsor: http://irishnewfoundlandassociation.ca/
For more information: Phone: (709) 754-0570, email address bis1806@yahoo.com

Irish Exhibit
Talamh an Éisc: The Fishing Ground   The Rooms Level 4
This exhibition introduces the Irish who have been here since the late 1600s. It examines the communities they built and the contributions they have made. Find out why so many people describe themselves as Irish Newfoundlanders. Newfoundland is the only place outside of Europe that boasts an Irish place name—Talamh an Éisc or Land of the Fish. And of course there are the thousands of descendants of Irish immigrants living all over the island.  Sponsor: The Rooms
7:00 pm – Closing
Annual St Patrick's BIS Dinner & Dance – Music by Smart Sound
(Tickets Available at Bar) BIS
Sponsor: Benevolent Irish Society, 30 Harvey Road, St. John's
For more information: Phone: (709) 754-0570, email address bis1806@yahoo.com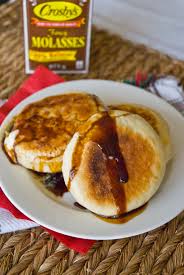 Sunday, March 19th
10:30 am
Touton Breakfast
Sponsor: Benevolent Irish Society
Location:  BIS Clubrooms, 30 Harvey Road
For more information: Phone: (709) 754-0570, email address bis1806@yahoo.com
Sunday, March 19th
2:00 pm
BIS Kitchen Party (All Welcome)
Music by Smart Sound
Soup & Sandwiches
Sponsor: Benevolent Irish Society, 30 Harvey Road, St. John's
For more information: Phone: (709) 754-0570, email address bis1806@yahoo.com