ARCHIVAL MOMENT
February 22, 1909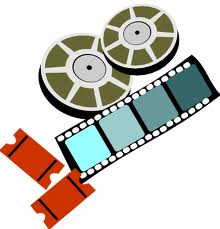 The 40 weekdays from Ash Wednesday (March 5) until Holy Saturday (April 19) are observed on the Christian calendar as the season of Lent, a time of fasting in preparation for Easter.
During Lent of 1909, Michael Francis Howley, the Catholic Archbishop of Newfoundland was most concerned about a relatively new form of entertainment that had become quite popular. His concern about this "new entertainment" stirred him to release a Pastoral  Letter to be read in all churches. The Pastoral Letter outlined the rules and regulations of Lent for that year.  The letter was very direct and forbade  Catholics
"to attend any worldly amusements; such as balls, dances, even in private houses, parties, theatrical or other entertainments, such as these new forms of moving pictures, or shows of any kind held in Public Halls by whatsoever name they may be called."
The first moving picture in the province a showcase of moving images of famous persons was shown on February 19, 1901 at the British Hall (later known as the Paramount Theatre).
The idea of fasting is not exclusive to the Christian world.
Buddhism, the Buddha Himself encouraged monks and nuns to limit their food intake after the noon meal, and therefore it is common practice among Buddhist monks and nuns to refrain from eating after noon until the next morning on a daily basis.
Jews fast for six days which are spread out at various times in the Jewish calendar year; this means abstinence from food and liquids for both men and women – unless certain exemptions are necessary such as illness or pregnancy. The most important and holiest day of the Jewish year is Yom Kippur (The Day of Atonement), and on this day Jews will fast and pray for a period of 25 hours.
Muslims fast between sunrise and sunset for 30 days during the month of Ramadan, (which is the month the Prophet Muhammad revealed the Quran), followers are to abstain from food, liquid and smoking. Fasting is considered the fourth of the Five Pillars of Islam (These pillars are: i. Creed; ii. Daily prayer; iii. Almsgiving; iv. Fasting; v. Pilgrimage), and it is obligatory for both men and women.
Recommended Archival Collection:  Archives of the R.C. Archdiocese of St. John's: Archbishop Michael Francis Howley fonds 106/9/1
Recommended Reading: The Wreckage  a novel by Michael Crummey, Doubleday Canada. A novel that centres in part on Aloysious (Wish) Furey, ayoung man who drifts through remote Newfoundland villages, showing movies to  dazzled audiences.